English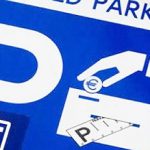 The municipality will introduce paid parking in the Haven-, Staten- en Geuzenkwartier as of 30 November. The measure is meant to free up more parking space in the Scheveningen district. Lees verder →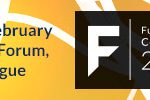 Beginning on Tuesday, the 7th of February the World Forum will host the Future Force Conference. This conference will run until Friday, the 10th of February. During the Conference, the area immediately surrounding the World Forum and the Novotel will be closed off with barricades but there will be an entry gate in front of the main entrance of the Novotel. Lees verder →

It is with great pleasure that we look back on the successful previous Walking Dinner Statenkwartier. We will remember it for lots of lovely cooking, eating, drinking, walking and chatting. New contacts were made and friendships born. An interesting mix of old and new Statenkwartier residents and expats. We have now set a new date for the next Walking Dinner Statenkwartier: Saturday March 11, 2017. Lees verder →

Christmas is not only a time to bring out your ugly Christmas sweaters, decorating the Christmas tree with colorful balls and impressing your neighbors with your outdoor light collection. Now, we are bringing back an old tradition of Christmas caroling to the Statenkwartier. Lees verder →
On Friday November 11th, Saint Martin's day is celebrated.
It is a traditional Dutch feast.
Young children parade through the street with selfmade lanterns.
They ring at the houses along the route, singing little songs at the doors, hoping for candy.
All the children of the Statenkwartier and their parents are invited to join or to watch the parade. Lees verder →

There are a lot of activities during the Just Peace Festival, also the last weekend (saturday 24th and sunday 25th of september).
To make sure you're informed about everything, please see the special website:
http://www.justpeacethehague.com/en/
In September 2016, Energy Area Statenkwartier (BES) and Energy Guards launched a new project LED TO FRED. This initiative will run until December 2016. The two organisations have teamed up to cover both the residents and local business in the area.  Lees verder →
Op zaterdag 12 maart 2016 organiseert het Wijkoverleg Statenkwartier het "Walking Dinner Statenkwartier en Geuzenkwartier". Elk huishouden in het Statenkwartier en Geuzenkwartier kan deelnemen als kok of als gast. Lees verder →